Not all pets are cut out for the structured setting of a micro session.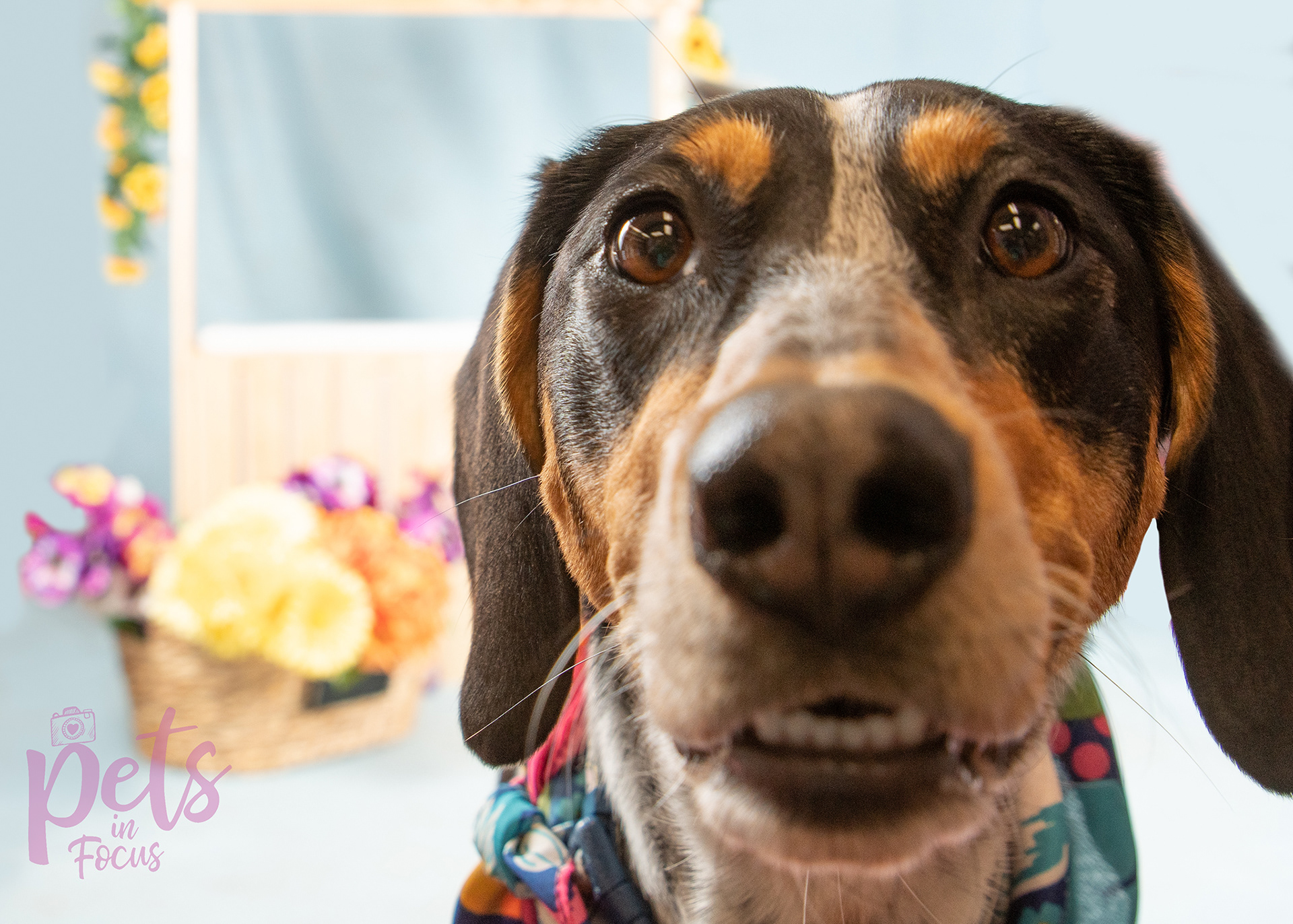 Like Myla here, sometimes you just need some time and space to figure this all out!
That is exactly what happens during a full session with Pets in Focus. We have an hour or more to focus on only your pet, and we do this where your pet is most comfortable. We get some amazing images and the hardest thing you will have to do is pick your favorites at the ordering session.
Because you jumped at the opportunity to get a great themed photo of your pet, I'd love for you to jump on this great offer: get a free 11x17 hanging canvas of your favorite image from your full session!
Some of you may have seen the sample I had at the event, but here's an image of it on my wall at home: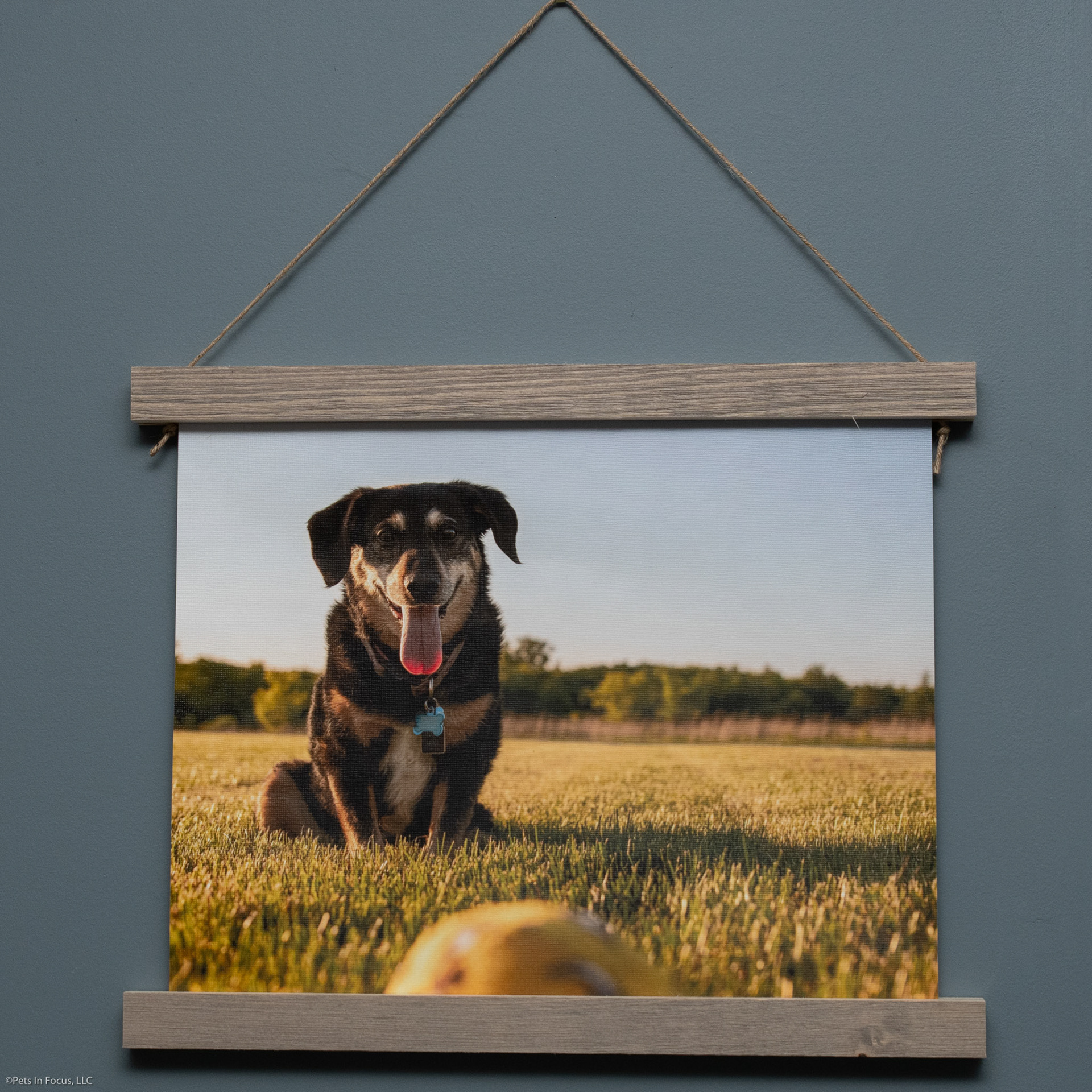 1. To book a full session, please email (Michelle@PetsInFocusPhoto.com) or call (734-335-0720) and we can discuss what type of session you'd like and how you plan to display your images!
2. Book your session by June 30, 2021, which includes paying the reservation retainer of $250 (which turns into a product credit after the session!) and signing the photography agreement. The session date must be scheduled for sometime in 2021.
3. After our scheduled session, you get to pick which image you would like to have as an 11x17 hanging canvas print, regularly sold for $299!
4. Upon delivery, hang and celebrate because now your walls show off your beautiful pet!